Discover all the available podcasts here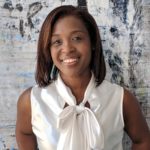 Episode 9 -
Interview with Angela S Walker - Relationship Designer
This week, on The Divorced Dad Diaries, I have a very special guest who accepted to join me and discuss relationships for men and dads after a divorce.
Angela S Walker is a Relationship Designer and Certified Coach with over 10yrs of experience. She has dedicated her life to helping singles and couples design relationship strategies that are comprehensive and customized for their specific relationship needs.
Episode 8 -
Walking and afraid
People deal and cope differently with stress, anxiety and loneliness. It is never easy, and it can take a lot of time and effort to go through those difficult times and come out on top.
In this episode, I talk about what helped me go through some tough times, and get to the light at the end of the tunnel.
Episode 7 -
Interview with my daughter
For the first time on The Divorced Dad Diaries, I am interviewing a very special guest, who means the world to me! She'll give her perspective on how she felt through this challenging journey, and hopefully help answer some questions we have!
Your Host, Stéphane Jutras
Stéphane Jutras is a divorced dad and podcaster based in Montréal, Canada.
The Divorced Dad Diaries is a podcast about my journey through separation and divorce.  It will hopefully help reflect on different topics that we, men, don't always like or want to talk about!